If your DPF requires cleaning contact Perth's DPF specialists. Our 3 step cleaning process is fast, effective and a much cheaper alternative to DPF replacement. Cleaning is carried out on the vehicle, on average cleaning a completely blocked filter is completed within 2 hours. DPF Industrial Cleaning is also an option that Nationwide Diesel Services offer as a comprehensive off vehicle option for DPF cleaning.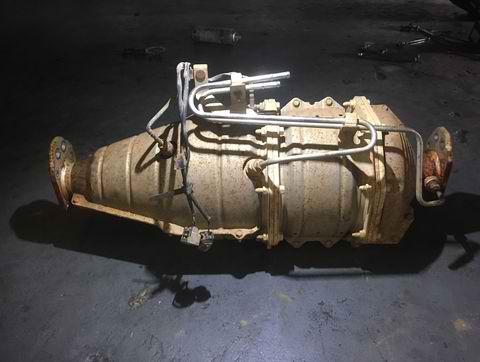 Step 1: Advanced Diagnostics
Before cleaning is carried out our technicians perform advanced troubleshooting and diagnostic steps to ascertain condition and functionality of all components and sensors related to the DPF to ensure a clean will rectify your vehicles fault. Differential pressure of the filter is checked and recorded to gauge how blocked the filter is and provide a reference for comparison after cleaning.
Step 2: DPF Clean & Flushing
A fuel treatment designed to aid cleaning and lower required regeneration temperature is added to the fuel tank. Next using our specialist European designed cleaning equipment, the cleaning agent is injected directly into the DPF filter and allowed to soak, beginning the cleaning process. We then run the engine at high idle to work the cleaning solution through the filter clearing the blockage, expelling foam and carbon from the tail pipe. We finish the process with injection of a flush directly into the DPF whilst engine is run at high idle.
Step 3: Regeneration & Analysis
A forced or manual regeneration is now carried out so that correct function of the DPF can be observed and live data monitored. Differential pressure is recorded and compared to the original data noted before cleaning to confirm an effective clean has been completed.