[vc_row css=".vc_custom_1536742474051{margin-bottom: 0px !important;padding-bottom: 0px !important;}"][vc_column css=".vc_custom_1532446336955{padding-top: 50px !important;padding-bottom: 50px !important;}"][vc_column_text]
OUR SERVICES
[/vc_column_text][vc_row_inner][vc_column_inner width="1/3″][list style="1″ title="HEAVY EQUIPMENT" image="3028″ link="https://www.nationwidediesel.com.au/our-services/heavy-equipment/"]Complete maintenance solution for our heavy equipment clients in Perth and around Western Australia.[/list][/vc_column_inner][vc_column_inner width="1/3″][list style="1″ icon="icon-truck-line" title="TRUCK SERVICING" link="https://www.nationwidediesel.com.au/our-services/truck-mechanic-perth/"]Flexible and affordable truck servicing solutions for our clients in Perth.[/list][/vc_column_inner][vc_column_inner width="1/3″][list style="1″ title="AUTO ELECTRICIANS" image="3037″ link="https://www.nationwidediesel.com.au/our-services/auto-electrical-airconditioning/"]Auto Electricians are licensed and qualified to perform auto electrical and air conditioning repairs to all heavy equipment, trucks, buses and light vehicles.[/list][/vc_column_inner][/vc_row_inner][vc_row_inner css=".vc_custom_1536742558834{margin-bottom: 0px !important;padding-bottom: 0px !important;}"][vc_column_inner width="1/3″][list style="1″ title="BUS REPAIRS" image="3022″ link="/our-services/bus-motorhomes/"]Full range of onsite bus servicing for all makes and models in the Perth metro and surrounding areas.[/list][/vc_column_inner][vc_column_inner width="1/3″][list style="1″ icon="icon-clipboard" title="4X4 & LIGHT VEHICLES" image="3031″ link="https://www.nationwidediesel.com.au/our-services/4x4s-light-vehicles/"]Qualified light vehicle mechanics and auto electricians available for mobile and workshop service.[/list][/vc_column_inner][vc_column_inner width="1/3″][list style="1″ icon="icon-clipboard" title="ECU REMAPPING" image="3226″ link="https://www.nationwidediesel.com.au/our-services/ecu-remapping/"]ECU Remapping for more power & torque, unleash your engines potential.[/list][/vc_column_inner][vc_column_inner width="1/3″][vc_btn title="OUR FULL SERVICES" shape="square" color="danger" size="lg" align="center" button_block="true" link="url:https%3A%2F%2Fwww.neerabupdiesel.com.au%2Four-services%2F|||"][/vc_column_inner][/vc_row_inner][/vc_column][/vc_row][vc_row full_width="stretch_row" parallax="content-moving" parallax_image="2309″ css=".vc_custom_1536742643999{padding-top: 50px !important;padding-bottom: 50px !important;background-position: center;background-repeat: no-repeat;background-size:cover;}"][vc_column][vc_row_inner css=".vc_custom_1536742629337{margin-top: 0px !important;margin-bottom: 0px !important;padding-top: 0px !important;padding-bottom: 0px !important;}"][vc_column_inner width="1/2″][vc_column_text css=".vc_custom_1535346701988{margin-bottom: 20px !important;}"]
Heavy Diesel Mechanics & Auto Electricians in Perth
NDS provide a complete maintenance solution for all things Diesel at our workshop in the Perth industrial area of Neerabup or onsite, wherever our clients need us with our purpose built service vehicles.
We Service and Repair Trucks, Earthmoving Equipment, Marine Vessels, Fixed Plant, 4X4s and Light Vehicles, chances are if it has a diesel engine, NDS will fix it.
Providing services to Heavy Equipment, Trucks & Buses, 4X4s & Light Vehicles including Auto Electrical & Airconditioning. Specializing in DPF repairs and ECU Remapping.

[/vc_column_text][/vc_column_inner][vc_column_inner width="1/2″][vc_video link="https://youtu.be/R0OjOVn2F78″ align="center"][vc_btn title="VIEW OUR FULL SERVICES" shape="square" color="danger" size="lg" align="left" link="url:%2Four-services%2F|||" css=".vc_custom_1542275386207{margin-top: 0px !important;padding-top: 0px !important;}"][vc_btn title="CONTACT US" shape="square" color="danger" size="lg" align="left" link="url:%2Fcontact-us%2F|||" css=".vc_custom_1542275393587{margin-top: 20px !important;}"][/vc_column_inner][/vc_row_inner][/vc_column][/vc_row][vc_row css=".vc_custom_1571728957531{margin-top: 50px !important;padding-top: 20px !important;padding-bottom: 20px !important;}"][vc_column][vc_column_text]
OUR BRAND PARTNERS
[/vc_column_text][vc_row_inner css=".vc_custom_1571728893931{margin-bottom: 0px !important;}"][vc_column_inner width="1/6″][vc_column_text]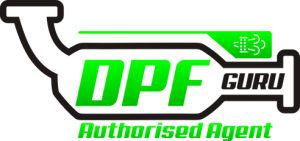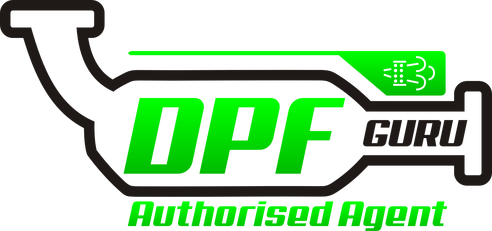 [/vc_column_text][/vc_column_inner][vc_column_inner width="1/6″][vc_column_text]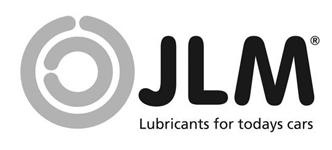 [/vc_column_text][/vc_column_inner][vc_column_inner width="1/6″][vc_column_text]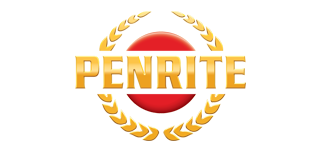 [/vc_column_text][/vc_column_inner][vc_column_inner width="1/6″][vc_column_text]

[/vc_column_text][/vc_column_inner][vc_column_inner width="1/6″][vc_column_text]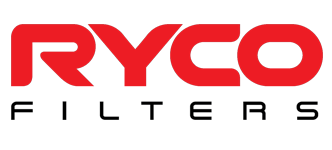 [/vc_column_text][/vc_column_inner][vc_column_inner width="1/6″][vc_column_text]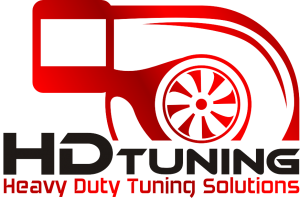 [/vc_column_text][/vc_column_inner][/vc_row_inner][vc_row_inner css=".vc_custom_1571728942563{margin-top: -100px !important;margin-bottom: 0px !important;}"][vc_column_inner][vc_column_text][/vc_column_text][/vc_column_inner][/vc_row_inner][/vc_column][/vc_row][vc_row full_width="stretch_row" css=".vc_custom_1535949752143{padding-top: 20px !important;padding-bottom: 20px !important;background-image: url(https://cdn-neerabupdi.pressidium.com/wp-content/uploads/revslider/mechanic/home_mechanic_slide_bg.jpg?id=2267) !important;}"][vc_column][vc_column_text]
SEE WHAT OUR CUSTOMER SAY:
[/vc_column_text][vc_row_inner][vc_column_inner width="1/6″][/vc_column_inner][vc_column_inner width="2/3″][vc_video link="https://youtu.be/TFsTtyspok8″][vc_wp_text][/vc_wp_text][/vc_column_inner][vc_column_inner width="1/6″][/vc_column_inner][/vc_row_inner][/vc_column][/vc_row]